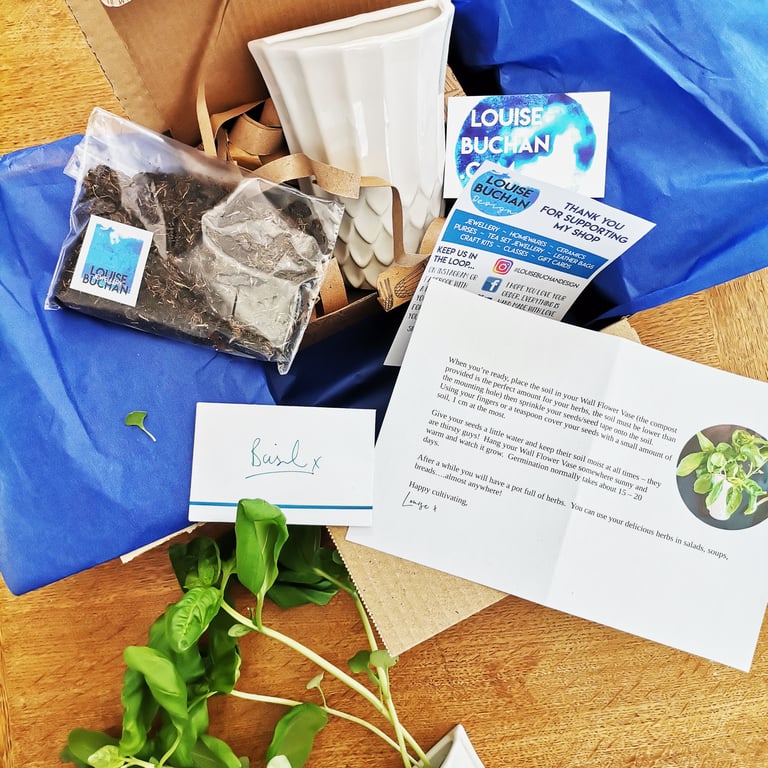 The Grow Your Own Herb Wall is a fantastic kit that gives you everything you need to start growing your own herbs in the kitchen.
Included in the kit is a wall hanging vase, soil, seeds and all the information you need to become the green fingered kitchen cook you've always wanted to be.
Each herb is easy to grow and you'll be over the moon when your herbs pop through and you can add them to your cooking.
Perfect for kitchen walls and windowsill edges.
Choose from basil, marjoram or parsley.
1 x ceramic wall mounted vase
1 x envelope of seeds
1 x compost
and a fact sheet