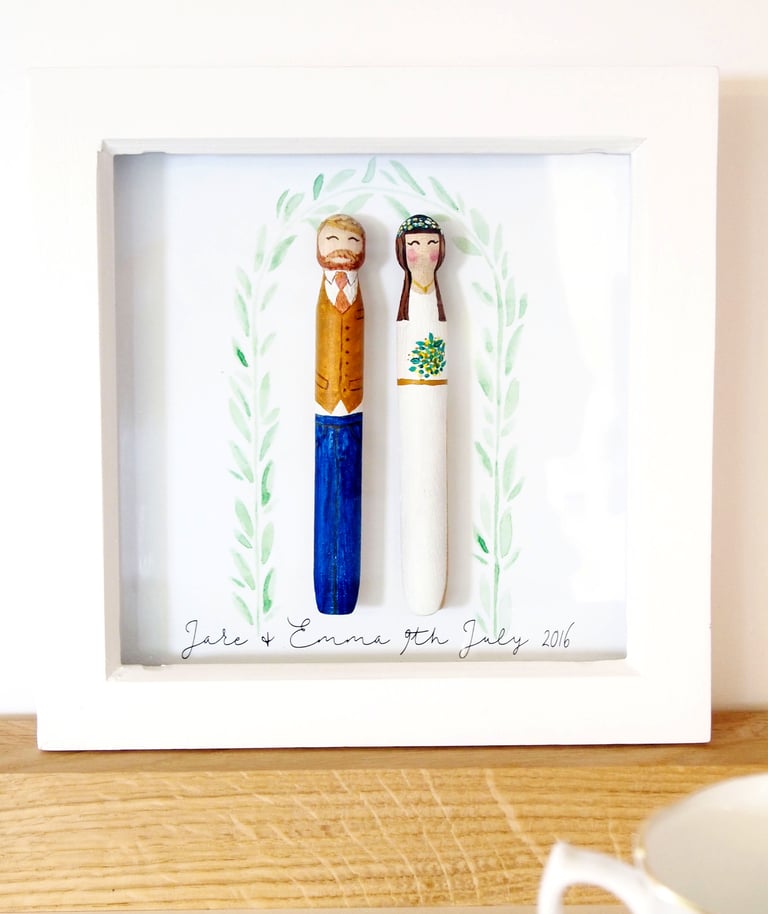 A wonderful way to commemorate someone's special day.
A Peg Portrait is a fantastic gift to send to anyone who has recently been married.
Send me a photograph from the wedding and I will recreate the bride and groom, the bride, the groom and family or any combination of friends and family that you can think of.
made from:
I hand paint the portrait onto wooden pegs then mount them into a pretty white box frame.
You can have as many people as you like, you can have the whole guest list if you like!
The frame can be set up or hung on the wall.
You can personalise the portrait further by adding a date or saying congratulations.
The frame will be gift wrapped in tissue paper.
Please get in touch if there are further elements you would like added to suit your occasion.
dimensions:
The outer size of the frame measures 18 cm x 18 cm. It is 3.3 cm deep