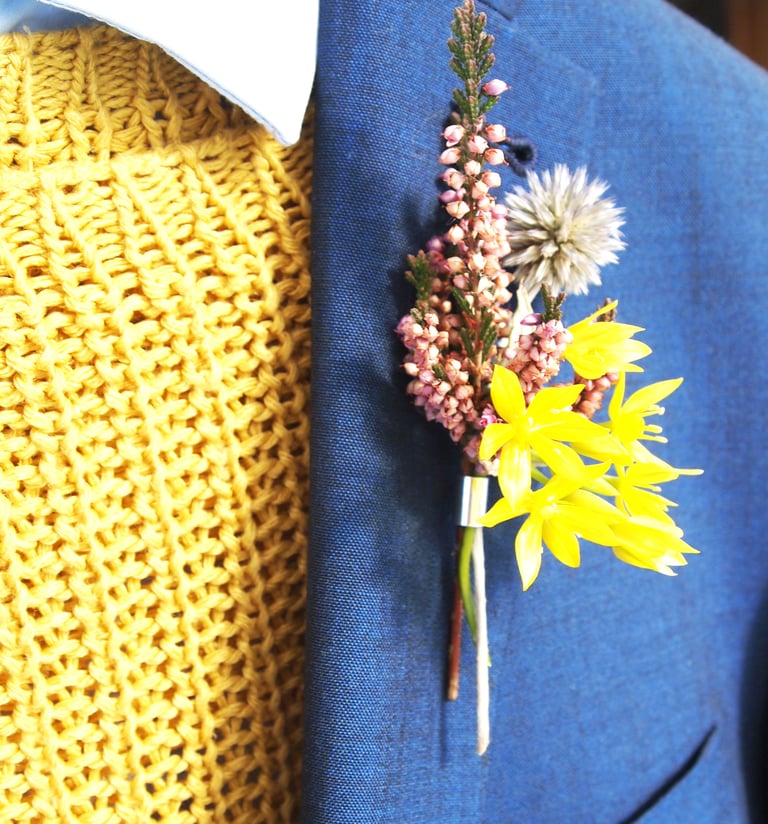 The Chute Pin is a very easy way to wear flowers on a special occasion.
It is hand made from solid sterling silver
The pin has a butterfly back that attaches firmly to the underside of your lapel.
You can wear it on its own as a pin or you can fill it with flowers/herbs/paper flowers/feathers etc - let your creative side go wild!
Each time you wear it it will be completely different.
It's the perfect gift for Father's Day or someone attending a special occasion.
Made from:
Solid sterling silver