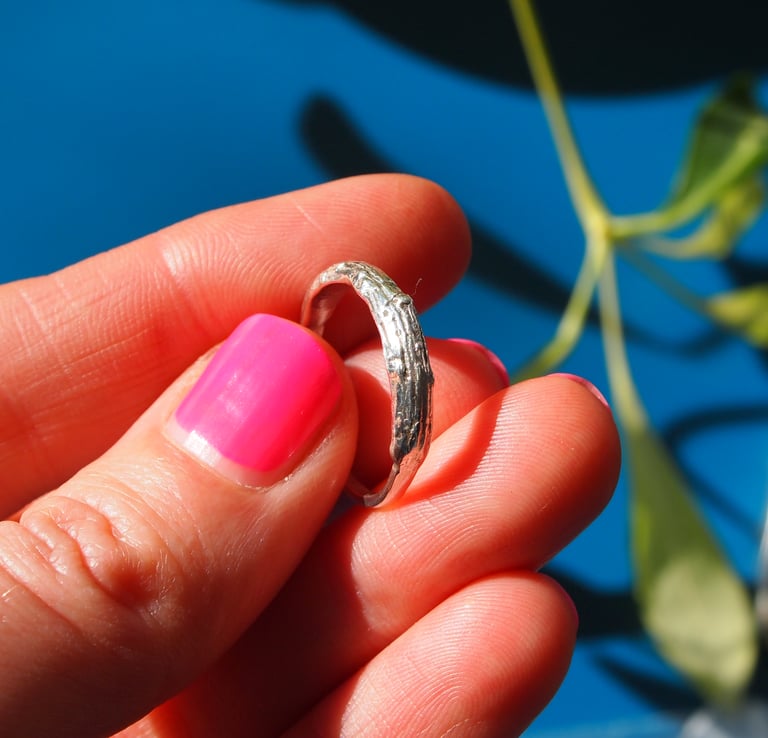 A unisex hand made silver ring made from fine silver.
This is a modern ring that can be worn by men or women.
The ring has been made by casting a piece of tree bark. The technique produces a gnarly texture that is really lovely to wear as a piece of jewellery.