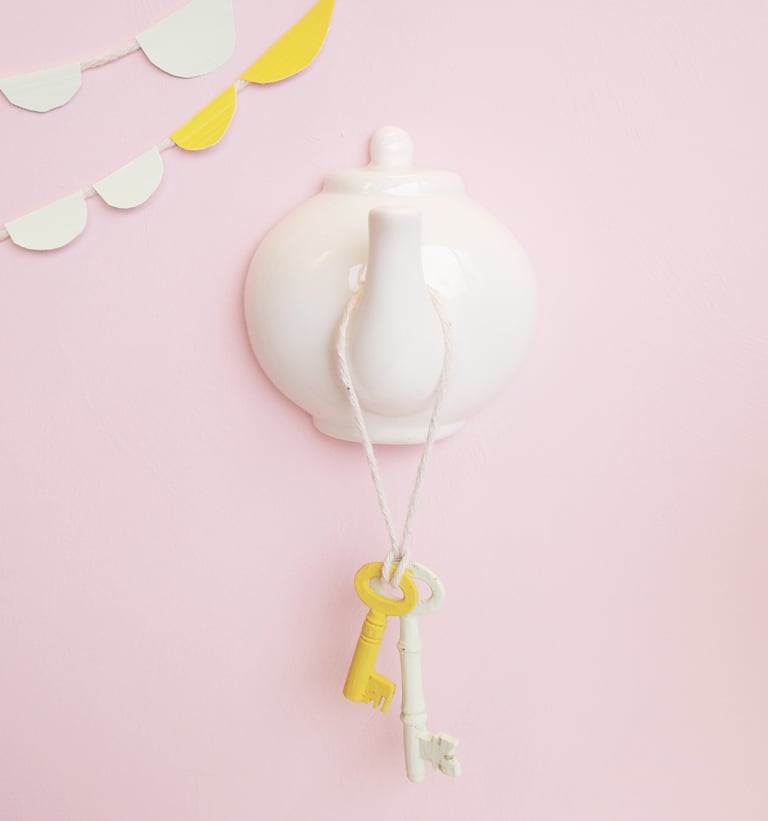 the perfect gift for tea lovers!
the ceramic glazed tea pot spout hook is the stylish and ideal way to hang up your tea towel in the kitchen.
the hook is glazed white ceramic, it sits at 9cm high and 8cm wide, it has a hanging hole on the back or it has the option to use a sticky pad so it can be attached to any dry and dust free surface.
use it in the kitchen to hang your oven glove or your bedroom to hang your jewellery.
the tea pot spout hook is versatile and can be used to hang up any light weight item.
have a look at www.spouthook.co.uk for more related products and gifts.