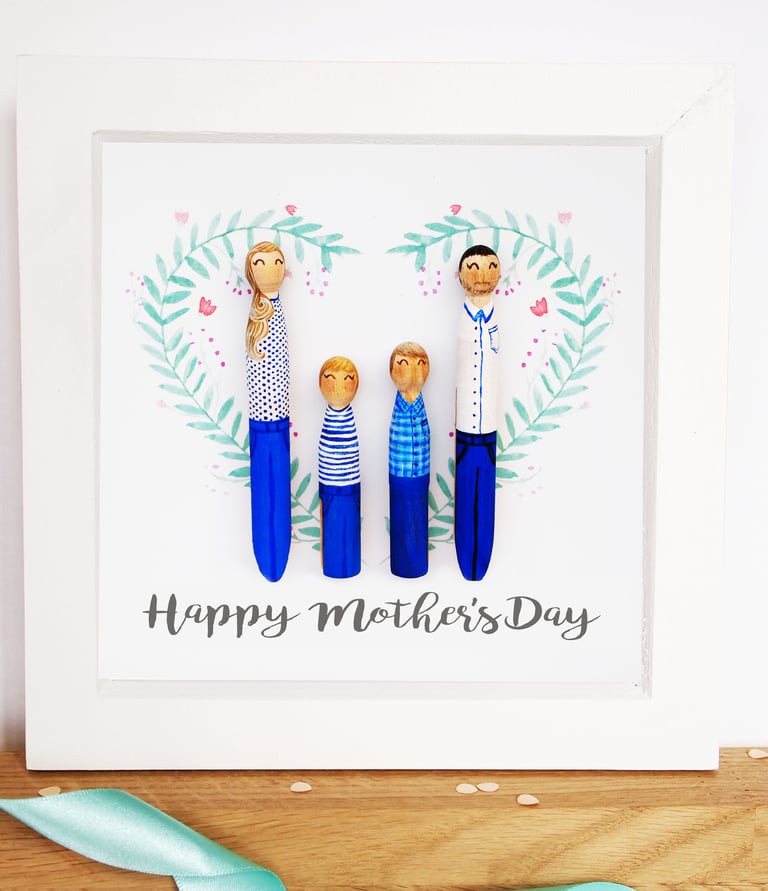 Mother's Day Peg Portrait
A wonderful LIMITED EDITION Mother's Day gift.
A Peg Portrait is a fantastic gift to celebrate a special moment.
Send me a photograph of the people you would like painted and I will turn them into miniature peg people.
Once you have placed the order all you need to do is send a photograph of the people you would like me to paint.
You can send individual photos of the people, they don't have to be all in the same picture. Full length pictures are best so I can see their entire outfit.
made from:
I hand paint the portrait onto wooden pegs then mount them into a pretty white box frame.
You can have as many people as you like, smaller children will be painted onto a shorter peg.
The frame can be set up or hung on the wall.
You can personalise the portrait further by adding a date or saying 'To the best mum'.
The frame will be gift wrapped in tissue paper and boxed.
Please get in touch if there are further elements you would like added to suit your occasion.
dimensions:
The outer size of the frame measures 23 cm x 23 cm. It is 3.3 cm deep.