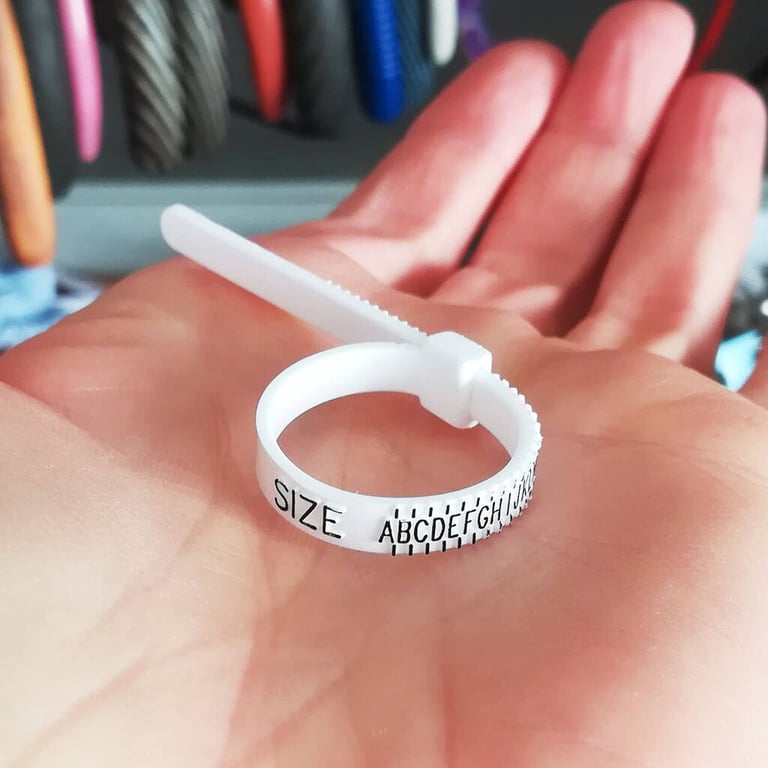 Order the correct size of ring with this industry standard finger measure.
If you'd like to buy and keep the sizer go ahead and make the 'keep it ' purchase, but if you want to find your perfect size and have no further use for it, have a shot and send it back.
Buy this ring sizer for £3.50 or borrow it for £1.50
I will send out the ring sizer in the 1st class post with a return label and postage. This is a good way to reduce waste and feel good about saving the planet, one smal piece of plastic at a time!