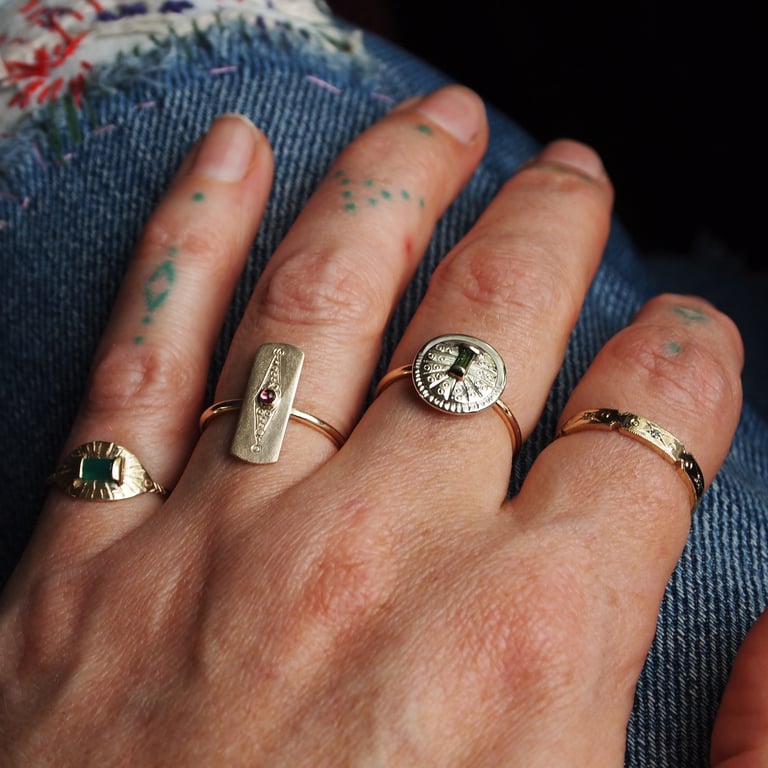 9ct Eco gold ring set with a gorgeous pink tourmaline gem stone.
These rings are formed, cut, set and engraved by hand. They have a slightly matt finish which highlights the delicate engravings on the face of the ring. Each piece will be slightly different as they are lovingly formed with hand tools.
17 mm x 7 mm plate
2.5 mm tourmaline gem
1.5 mm band.
Please message me with your ring size once you have placed your order.
If you aren't sure of your size please see my listings for a sizer that can be sent out in the post - best to get the right fit first time!