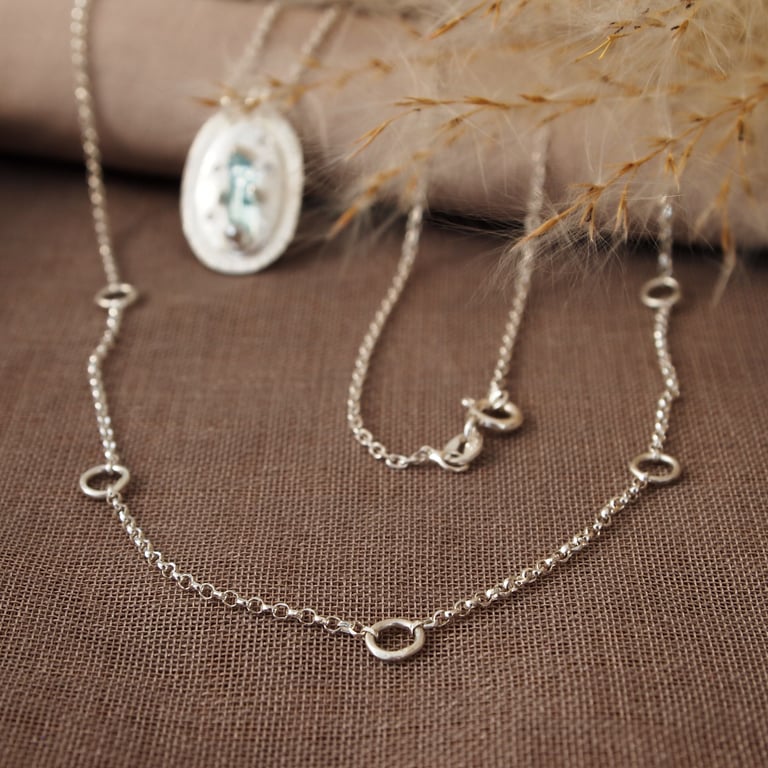 Eco Silver Orbit Necklace
The silver Orbit Necklace holds five delicate 'o's on a lovely medium weight belcher chain.
It is a gorgeous piece of jewellery - quite architectural - when worn on it's own or lovely paired with a pendant like the Orbit Pendant.
Made in house to order this necklace will make a brilliant Birthday present or an incredible anniversary gift.
made from
18 Inch medium weight belcher chain
Solid sterling silver