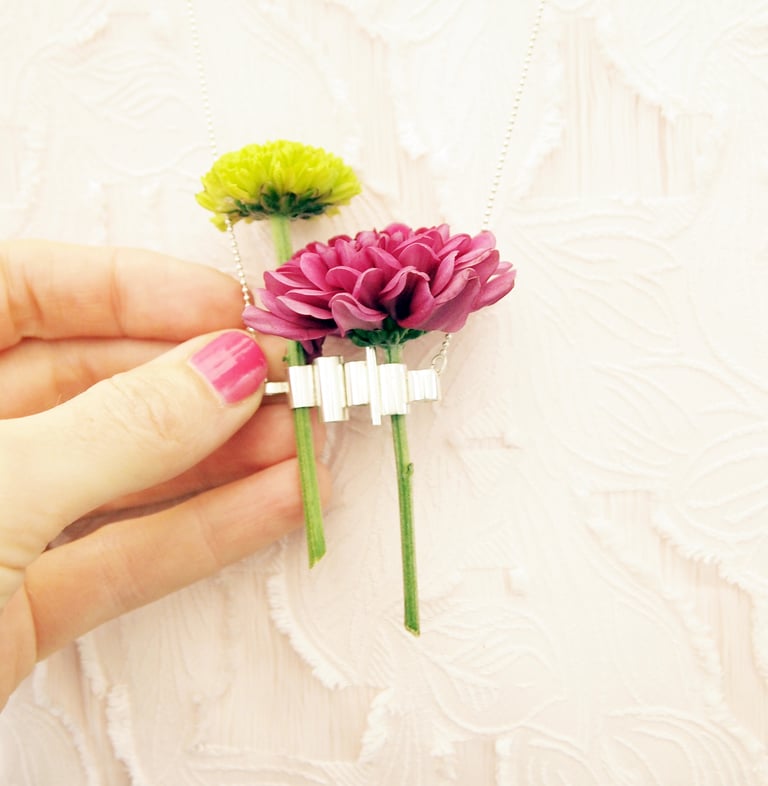 when someone gives you a bunch of flowers, don't just put them in a vase and leave them at home.....put them in your jewellery and carry them with you.
The Chute necklace is hand made in Scotland from sterling silver. It has a 20" diamond cut ball chain which is lovely and sparkly.
Worn with or without flowers this necklace is stunning.