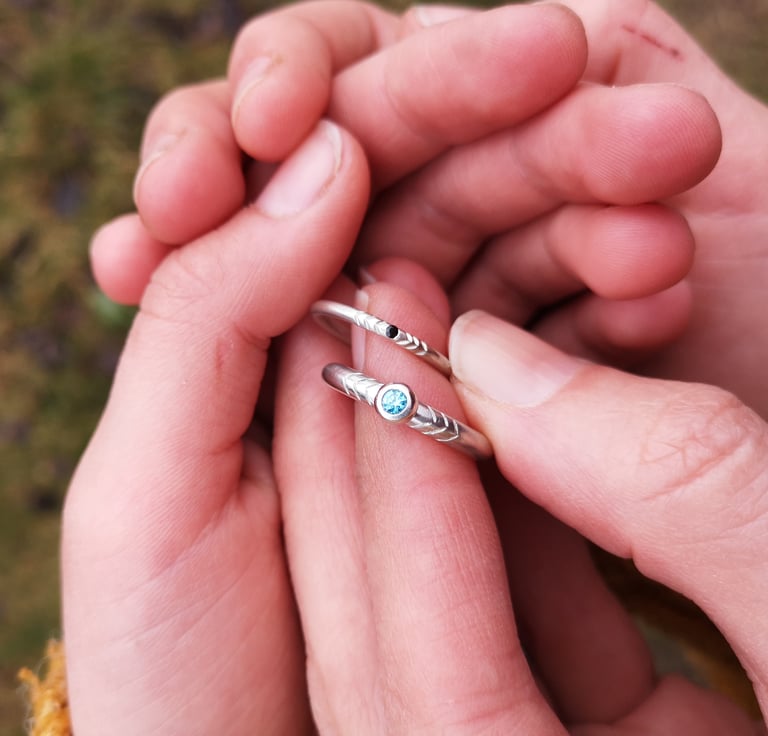 Mother and Child Ring Set
A beautiful set of stacking rings designed for Mother and child.
These beautiful stacking rings are designed to be easy to wear every day, the perfect gift to remind your family how much you love them.
Made from eco silver in scotland, these hand made rings are engraved and set with stunning sparkly gem stones. They are going to be one of your favourite pieces of jewellery that you'll treasure forever.
Each ring is made to size so I can make it to fit any finger.
The metal I use is Eco Silver which means it is made from metal that is not mined. Using this metal means that the ground is left untouched and existing metal that is in circulation is reused.
The adult ring with a 3mm D shaped band with a 2.5mm stone
The child's ring has a 1.8mm round band with a 1.5mm flush set stone.
When ordering please include your stone choices in the 'notes and instructions' at the check out.