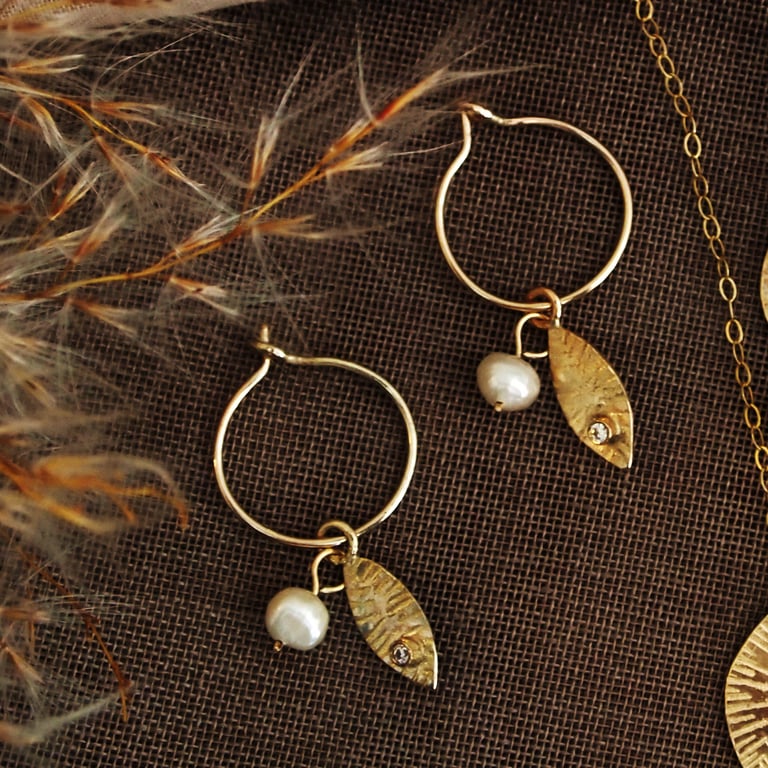 Maya Hoop Diamond Earrings
9ct eco gold almond, fresh water pearl and diamond hoop earrings.
Diamonds are said to relieve stress, emotional pain and fear and at the same time provide protection to wearers from negative energy. Pearls provide inner wisdom and have huge healing energy - It is no wonder that pearls and diamonds are the perfect couple in jewellery.
Sold as a pair, these beautiful hoops will be a favourite for a long time to come.
Measuring:
16 mm Hoop
33.3 mm Drop in total
15 mm Almonds
2 x 1.5 mm Diamonds
2 x 5mm Fresh water pearl