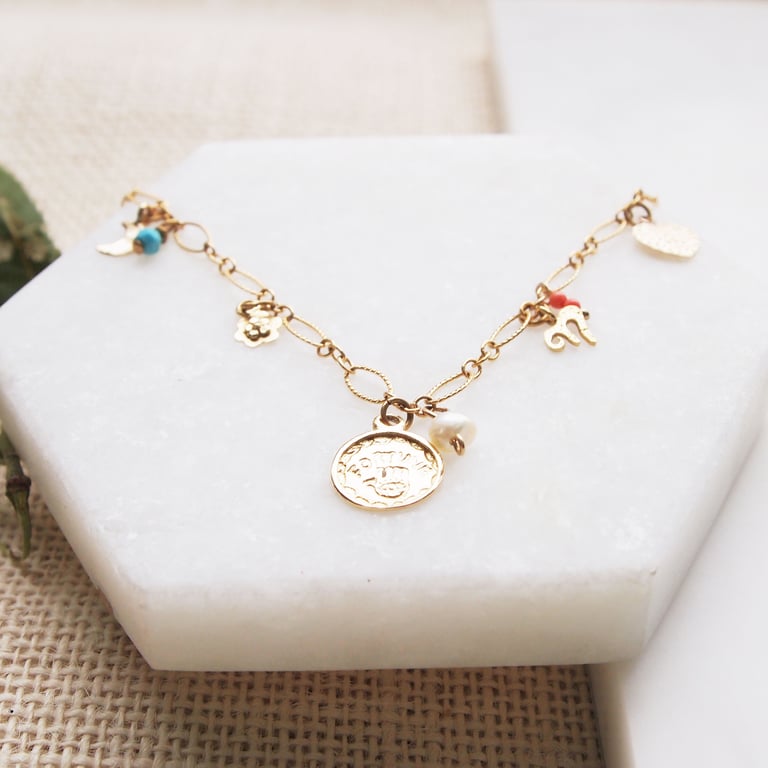 In ancient times a talisman pendant is said to bring you good fortune and luck.
The Forturne Charm Necklace is filled with gold charms and semi preciouse beads, not only does it look fab, it is a big trend for the final part of this year and into 2021.
This is a lovely addition to your outfit or will make a lovely gift for someone special.
24K gold plated elements with turquiose, pearl and jade beads.
18 inch fancy chain with 1cm pendant