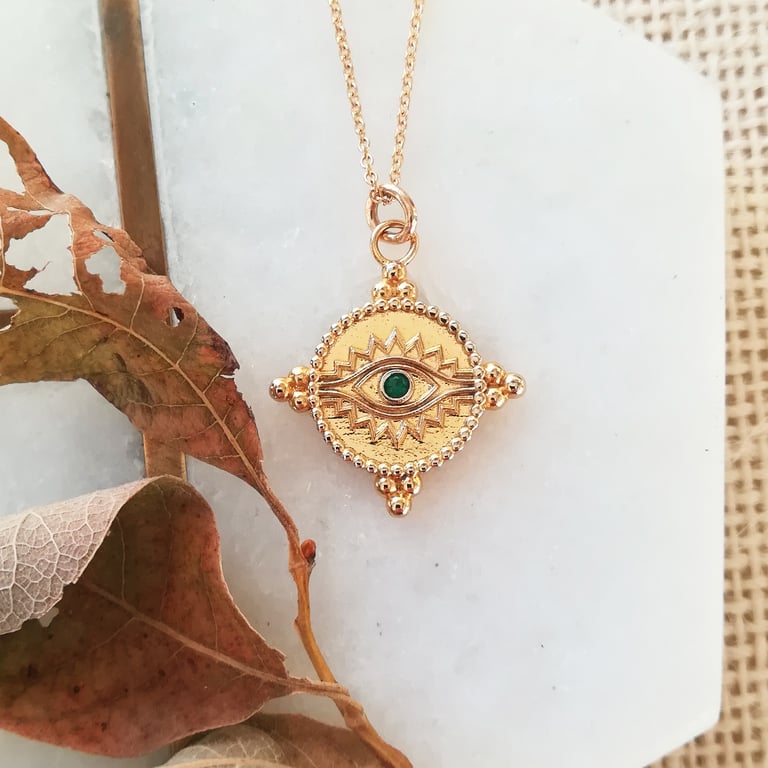 A beautiful engyptian inspired gold necklace.
The perfect piece of jewellery to be given as a gift, the Cleo necklace is made in house in my workshop in Angus, Scotland. It is 24k gold plated with a gorgeous emerald gem stone set into an all seeing eye design.
The pendant hangs on a 16 inch gold trace chain.