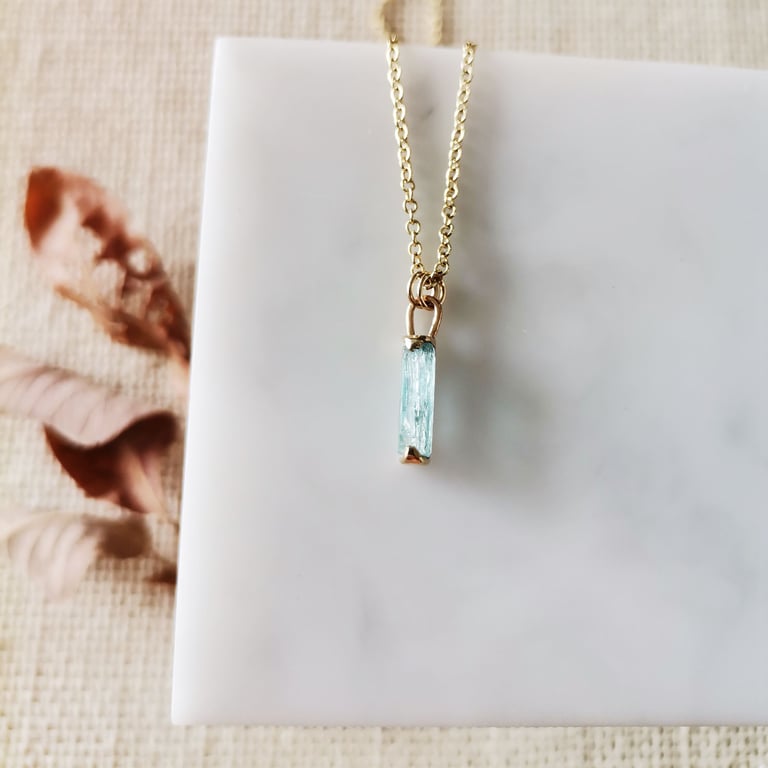 Blue Tourmaline Crystal Pendant
This stunning blue tourmaline crystal is set in gold and silver and hangs on a 9ct gold chain.
A beautiful piece to be worn on its own or layered up for the stacking look.
The mount is designed to hold the crystal delicately to show off its natural raw shape.
Each piece is slightly different because each natural crystal is different in width and length. This means you will be receiving a one off piece that is truly unique.
The crystal hangs on a beautiful 9ct gold 16inch trace chain
12mm x 3.8mm blue tourmaline crystal