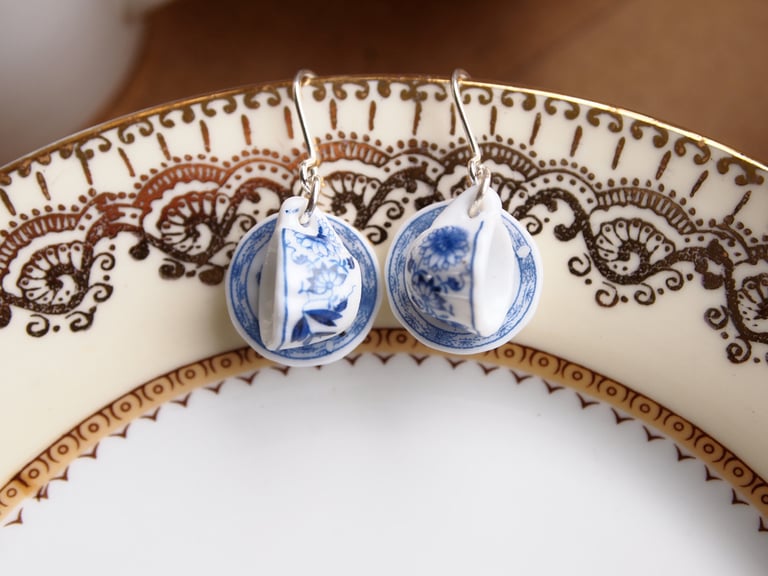 blue willow cup and saucer ears
made in britain

cup and saucer earrings
made from glazed ceramic these beautiful earrings will catch everyones eye as they hang from your lovely lobes!
they are decorated with a beautiful blue willow design on a white ceramic base.
they hang from silver plated ear wires which contain no nickel so for those of us with sensitive ears they will be completely fine.
measuring 10mm cups and 18mm plates
it comes in a little box that includes a tea bag so you can sit back and enjoy a cuppa whilst admiring your new favourite piece of jewellery.