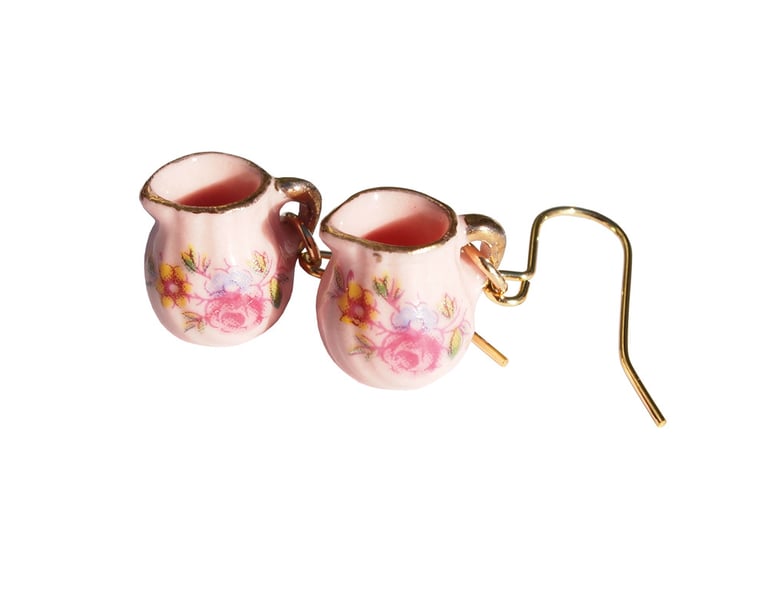 gold cup earrings or pink rose cup ears
made from glazed ceramic these beautiful earrings will catch everyones eye as they hang from your lovely lobes!
they are decorated with a pretty pink flower and surounded with a gold lustre glaze.
they hang from gold plated ear wires which contain no nickel so for those of us with sentitive ears they will be completely fine.
measuring 1 cm cups