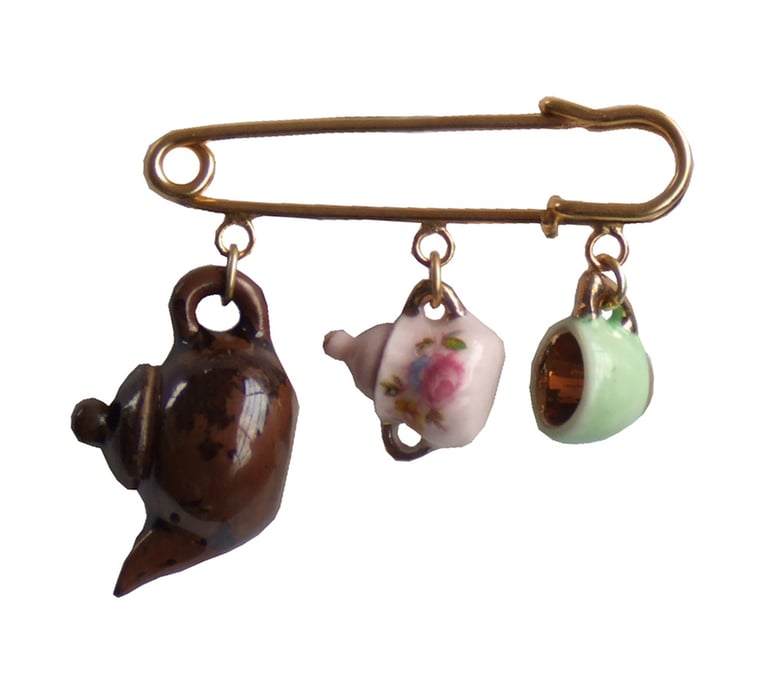 the thrifty kilt pin is made from three different tea sets to make up one fabulous brooch to impress all your friends!!
it's a ceramic tea set on a gold plated kilt pin.
1 cup, 1 jug and 1 teapot
length 6 cm
this is my favourite and it's brand new!