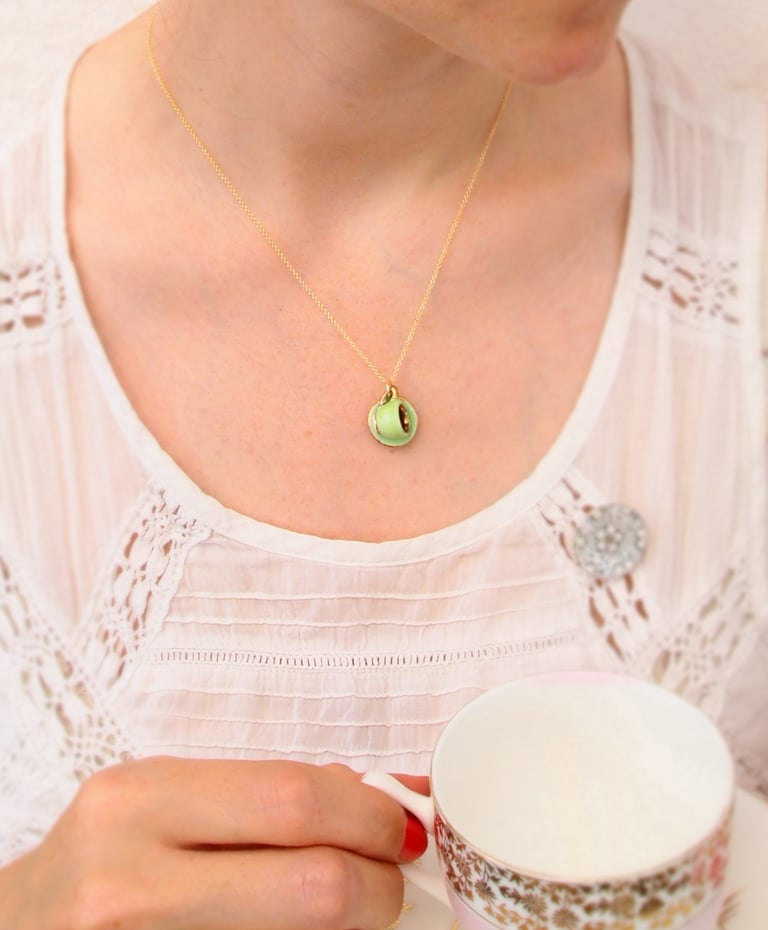 green cup and saucer necklace
made in britain
one of my best sellers is the cup and saucer necklace, it will catch everyones eye!
it is a ceramic glazed cup and saucer. it measures 1 cm and has an 18 inch gold filled chain.
this neceklace is perfect for the young and old tea lover in all of us.
ceramic glazed cup and gold filled necklace 18 inches long
it comes in a little box that includes a tea bag so you can sit back and enjoy a cuppa whilst admiring your new favourite piece of jewellery