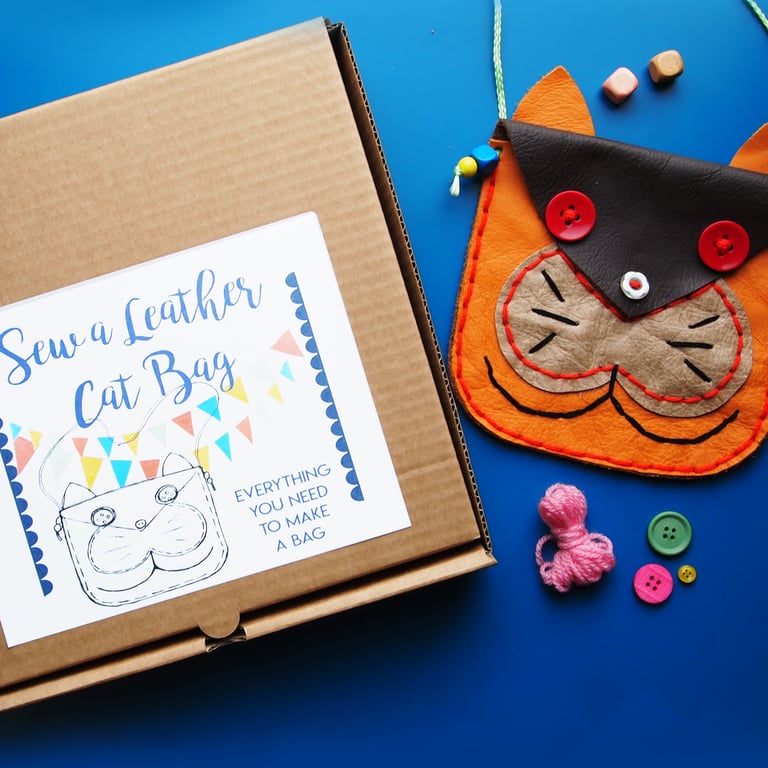 This is the perfect gift for makers and crafters out there.
The Cat Bag Kit will be a great project for the dark nights with buttons, beads, threads and plenty decorations to make your bag unique and amazing.
It is made from leather so the bag you make will last a life time.....better do a good job then!
The kit includes punched leather, yarn, decorations, a cord handle and lots of extra bits to make a fab bag.
The kit includes sharp jabby bits so it is not designed for small people.