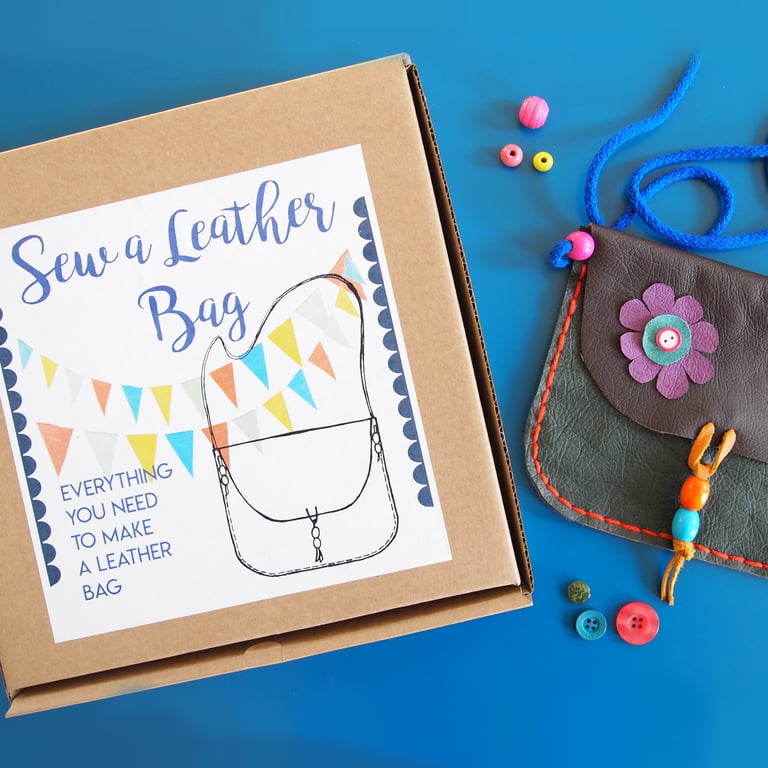 The Sew A Leather Bag Kit is a great little gift for anyone who likes to make things.
The final shoulder bag that you make will last a life time as it is made with thick leather so it's a gift that will be around for years to come.
This kit is designed so that any ability of crafter can finish the project with something they can be proud of.
The leather is punched in all the places that need to be sewn. There are lots of extras that can be used to decorate the bag so you can go wild and make something really special that all your friends will love.
Each kit includes everything you need to finish the final project. Each kit is different.
The kits are made using recycled leather form the UK and are put together in my workshop in the Sidlaw Hills, Scotland....so you can put your carbon footprint worries away.
** The kits include jabby bits and a needle so they are not designed for young people.**