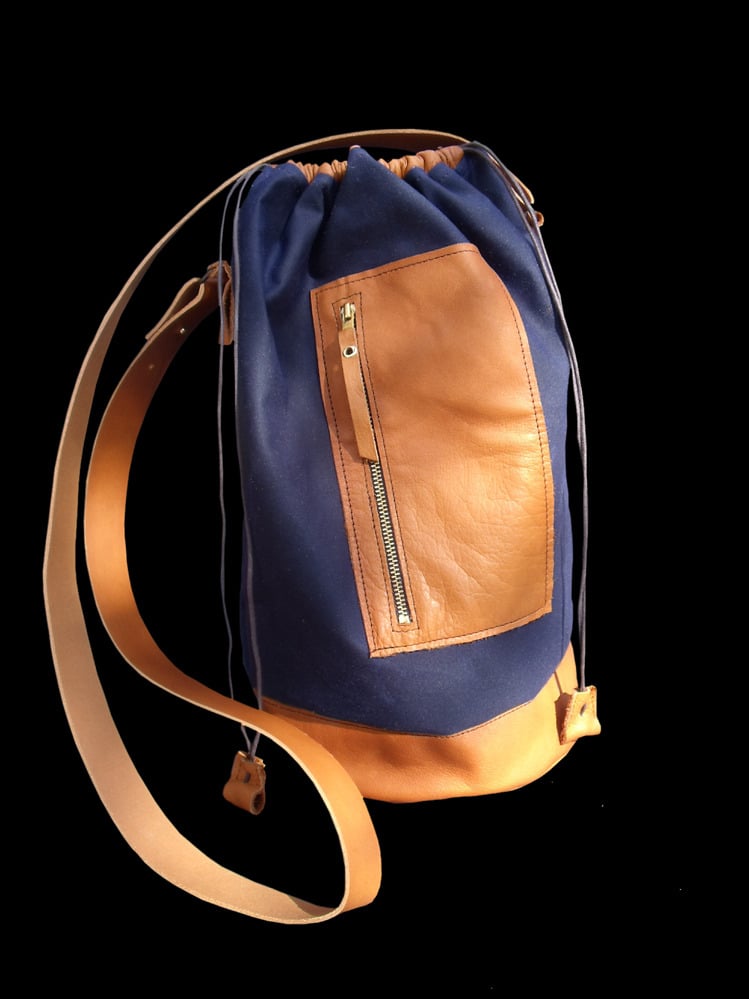 the gas bag is influenced by an original WW2 gas mask bag. made from waxed cotton and finished with recycled leather it is the perfect bag for every day use or heading into the woodies for an afternoon ramble.
the gas bag has an outer pocket for your phone and wallet. it has a drawstring top and one large inside pocket that is lined with cotton.
it measures......
35 cm length x 21 cm diameter
12 x 20 cm pocket on the outside
120 cm adjustable handle
it comes in sailor blue or dark green.