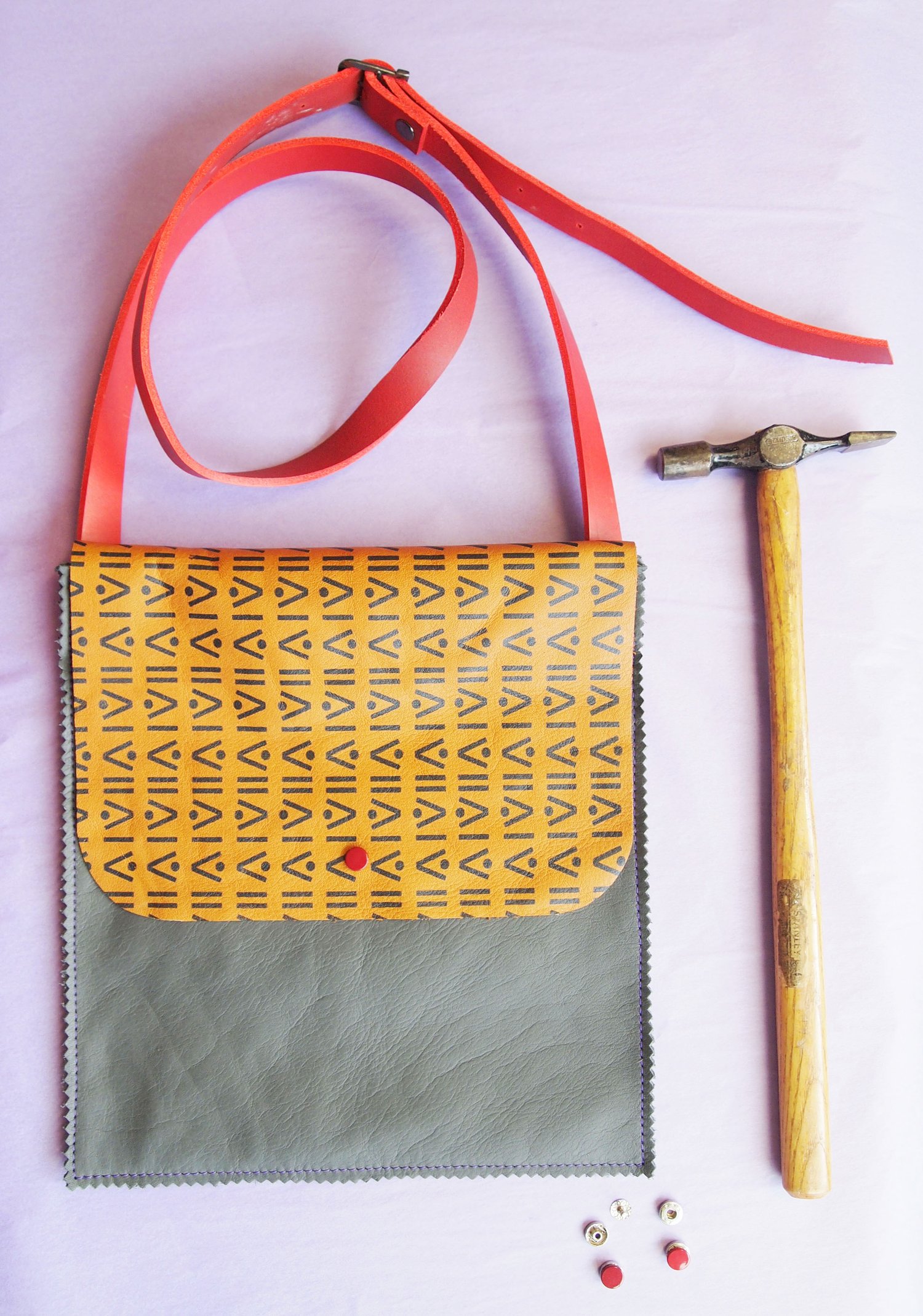 this is a lovely easy to use bag, it sits nicely on your hip and is the perfect size for day to day wear.
the cross body satchel has one large pocket then a small internal zip pocket for your phone or small valuables.
the satchel is made from grey and caramel leather. it is hand made in scotland from scottish tanned leather. it is screen printed and made up using purple contrast stitching.
the satchel measures 27 x 24cm.
it has an adjustable shoulder strap so it can be worn at any length.